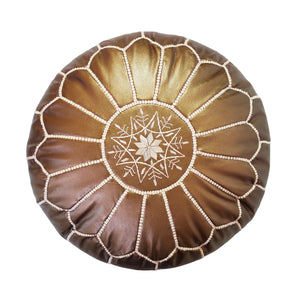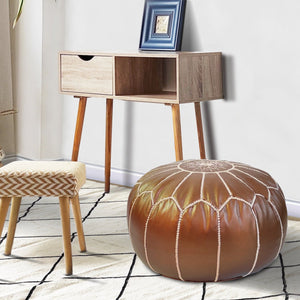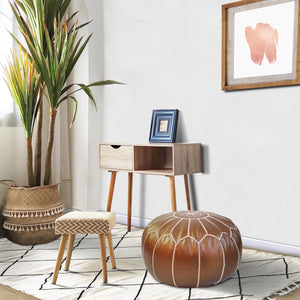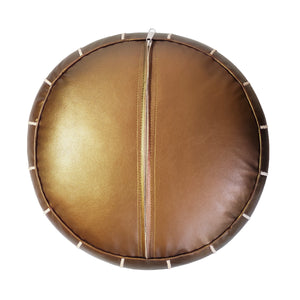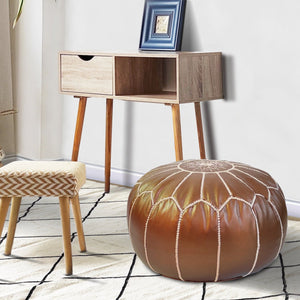 Marrakech Brass
    The brass color faux leather and old Moroccan design makes this ottoman an exquisite piece of furniture in your home. Whether you use it as a seat, a footrest or as your favorite book table, this is going to match anywhere.
95% brass color faux leather
5% brown nylon patterns
21.3"D/13.8"H
Lined with polyester fabric
Stuffed with polyester fiberfill
Allow 1" difference due to handmade process.
Care : Spot clean only
Each leather layer is cut into round kite shapes then carefully gathered by hand using white nylon thread to give the pouf this pumpkin strong lovely shape.